Facebook has added end-to-end encryption to Facebook Messenger. You just have to manually encrypt conversations. In this tip, we explain step by step how this works.
Turn on Facebook Messenger end-to-end encryption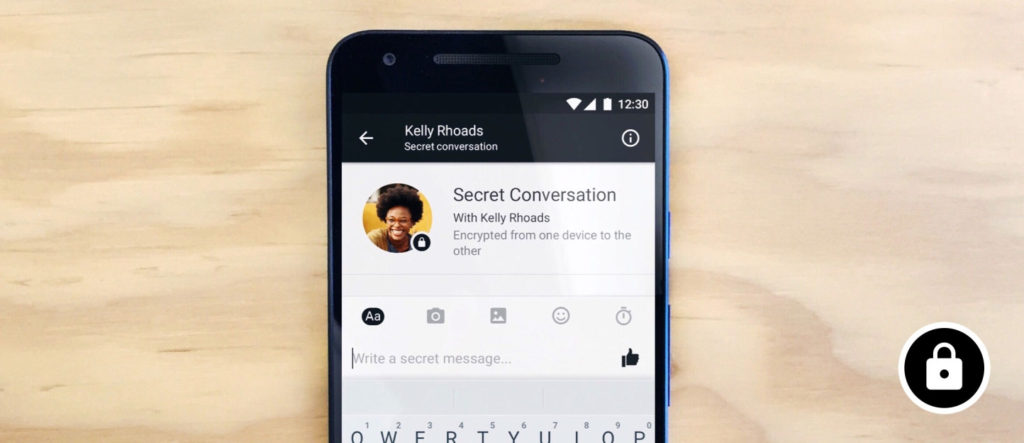 WhatsApp got a while back end-to-end encryption, and today is Facebook Messenger's turn. However, the function is much less well developed, and also requires some effort from the user to use it anyway. For every chat, you have to go through the process below.
Make sure you have the most recent version of Facebook Messenger on your device.
Choose 'I' in the menu and go to "Secret Conversations"
If an intro screen appears, tap OK
Encrypted talks are now enabled
Now that the function is enabled, you can start a secret chat by tapping the button at the top right image and select "Secret". You are now in a new window with Facebook Messenger end-to-end encryption security. In this chat, you can give conversations a timer, so that they are removed again by itself after a certain time.
This extra protection is not available for group discussions, and your options are, moreover, more limited than usual. For example, it is not possible to send a gif or video. Facebook stressed that all your conversations standard are already protected by https for people from outside. However, this still makes it possible for Facebook itself to read along with your chats. By enabling end-to-end encryption on Facebook Messenger, you can stop this.