Learn how to use Tik Tok online on your PC. Use your PC for easy TikTok login.  TikTok is a social media app that allows you to create and share short music videos. The videos have a length of 3 to 15 seconds; Videos can also be created in loops of up to 60 seconds.
Tik Tok Online – These are the options
Unfortunately, there is not an official Tik Tok app for your Windows as of right now. But that doesn't mean you won't be able to use Tik Tok on PC. With software called Bluestacks, you can download and use Tik Tok on PC. Follow the steps below to learn how.
Installing Tik Tok on PC
To get started you must first download Bluestacks. Bluestacks is a free Android Emulator for Windows and is absolutely safe to use. Just follow the steps below to get started
First, go to www.bluestacks.com
Click the green Download Bluestacks button on the homepage
Wait for the installer to finish downloading
Run the installer and click the Install Now button
It will download some more files now. Just be patient and let it do its thing
Now you have installed Bluestaks, let's get to the next step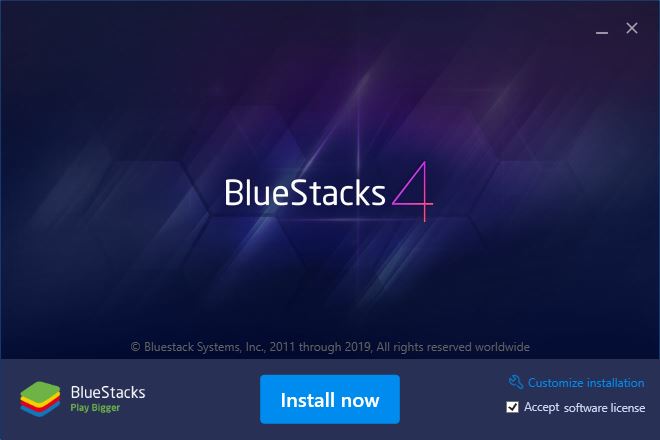 Once you have downloaded and installed Bluestacks on your PC, you will be prompted with a Google Login screen. Enter your Gmail credentials to sign in, you need to do this to download apps from the Play Store. After that, just click the Play Store icon and search for "TikTok". Click the Install button and you're ready to go.
About Tik Tok – History
On TikTok you can film yourself while dancing or singing. The app allows you to edit the videos with all kind of effects and backgrounds. The length of the movies ranges from 15 to 300 seconds. After uploading the videos, users of the app can share, like, and leave comments. The videos can also be posted directly on other social media such as Facebook. TikTok is one of the most widely used apps in the world. The app is used by more than 100 million users from all over the world, who every day are good for over 10 million movies. The chances are that your son or daughter also uses the app or has heard of it.